Hello hello.
Greetings from my office.  Hope you're all doing well and hopefully getting your vaccination scheduled soon 🙂
If you've been visiting the site, you may have noticed that I've started blogging again, mostly random things at this point.  One thing that I wanted to do was start back up my weekly wrap up posts that summarizes the things I find across the Internet.
Why am I doing this?  A few years ago I was posting a weekly summary of things I found online and wanted to talk about.  I enjoyed that style/schedule and wanted to resurrect it.  The format is a little different in that this time around I want to make it a little more personal feeling and utilize the newsletter functionality of Ghost.
That brings us to now.  Here's the first edition of The Week and a few of the things that I found online or have been thinking about that I'd like to share.  I hope you enjoy it.
---
Mini LED powered terrarium from Japan
Terrariums have always fascinated me.  They are just stupid cool.  I totally have never spent hours browsing r/terrariums at night amazed by the works of art and how I wish I had a green thumb.
Self contained ones that recycle the oxygen and water for years just boggle my mind.  I failed at even keeping a succulent alive.  I'll have to do a little more digging and see if getting a couple shipped from Japan might be in the future.
Get more info at the Mosslight-LED Terrarium website.
---
Winamp Skin Museum
Remember Winamp and how much it kicked the llamas ass?  I was looking at visualizers and came across the modern version of the Milkdrop Vistualizer called Butterchurn.  It looks as trippy as it did while hooked into Winamp all those years ago....shit... decades ago at this point.  You can check it out here.
The main find from this adventure was the Winamp Skin Museum.  I was blown away by this massive archive of skins for Winamp and are actually usable via what I imagine is the web version of Winamp.

If you were using Winamp in the late 90s/early 00s, you'll probably find a couple skins that you might have used.  I for sure did.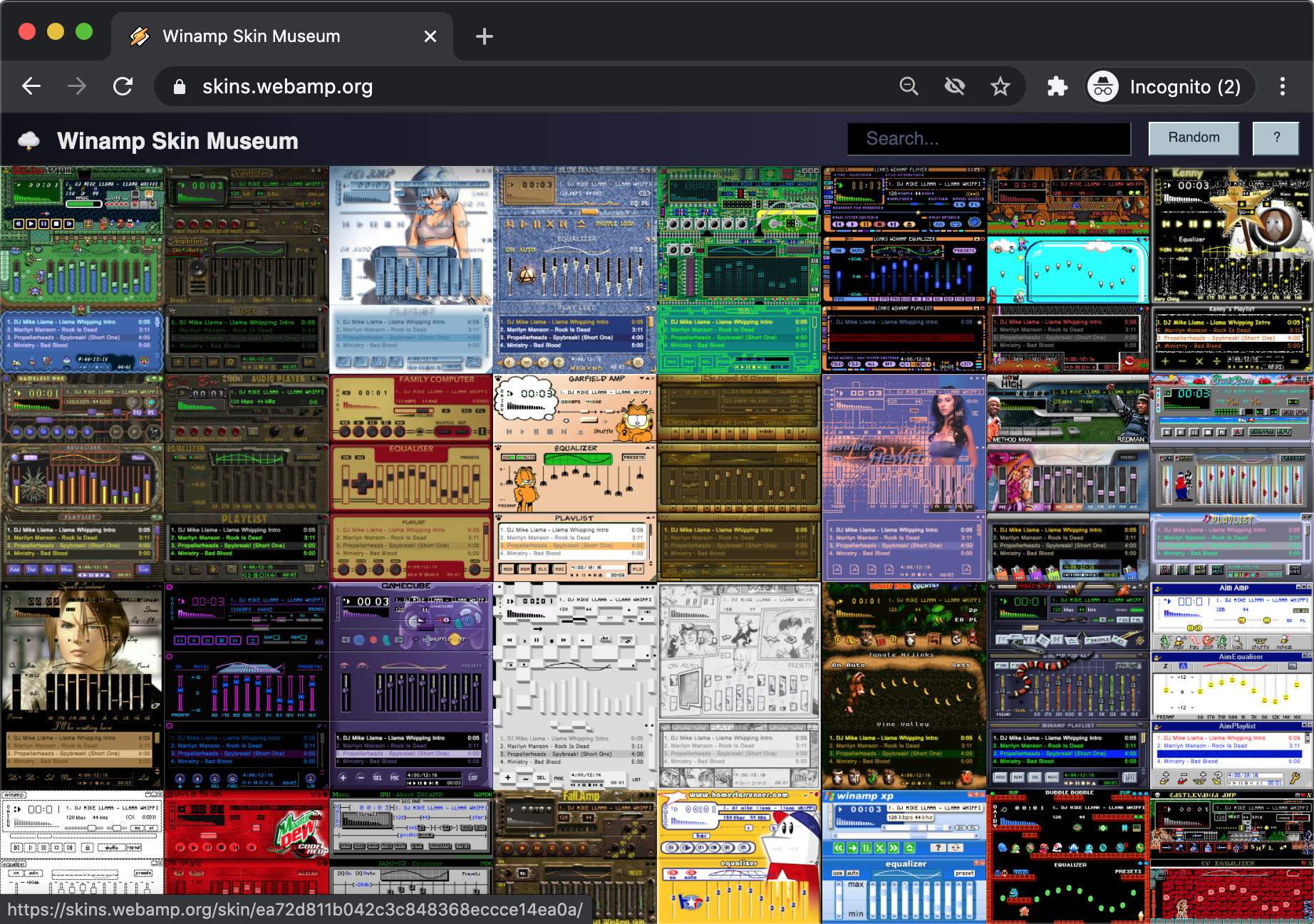 ---
One of my favorite photos I've taken to end the week
I took this during one of the 100 Octane Cars and Croissants events I attended while cars were arriving.  Everything about the colour of the car, the lighting, shadows, it all looks so so good.  I may one day print this on canvas and hang it on the wall or maybe sell it as a print.
---
Thank you for reading this edition of The Week.  If you have any cool things that you'd like to share with me to check out and maybe feature it here, send me a tweet @TheKuroKuma.
Hope you have a great weekend and see you next week 🥳
- Kuro